The Ad Agency In Your Pocket
Where Creativity And AI Collide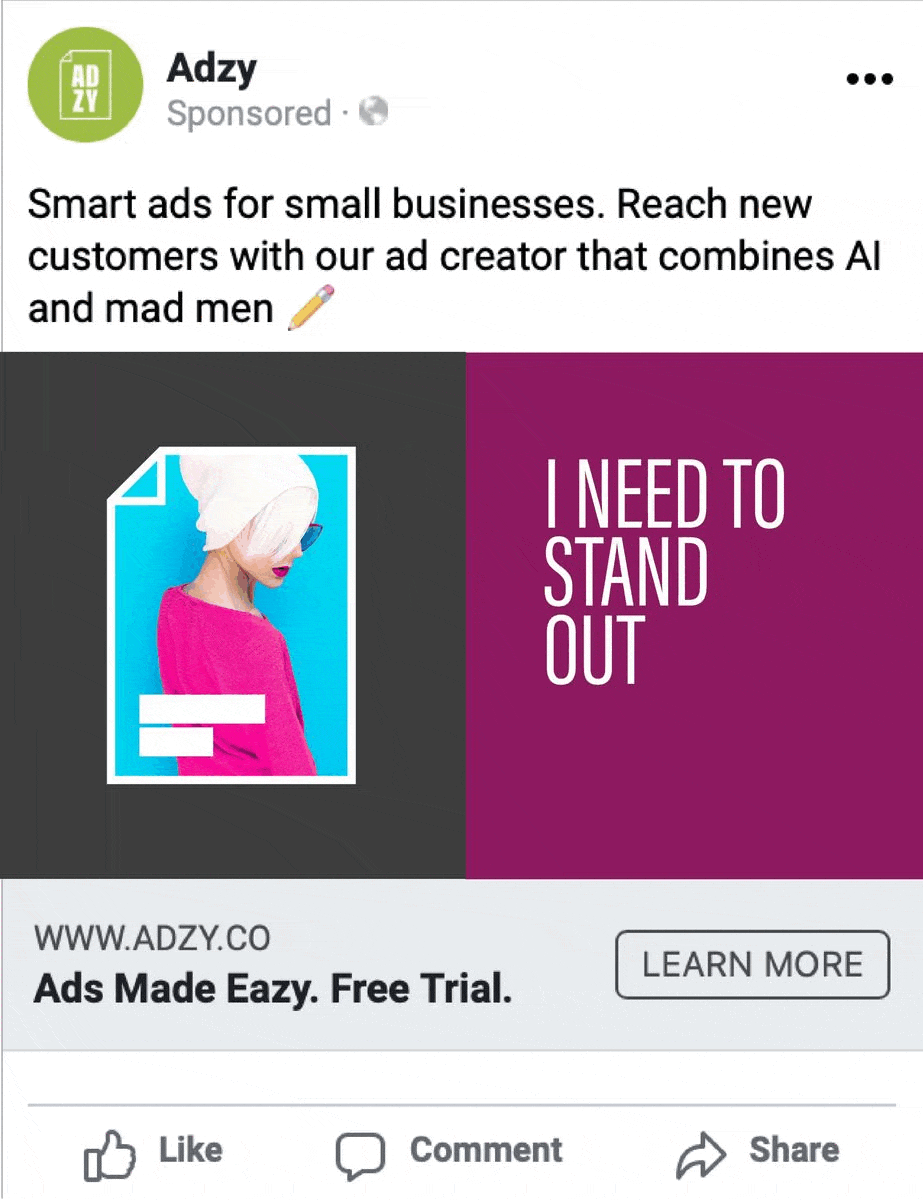 Instant Ads,
Designed by Ad Men …
(And Women)
"That's so clever. So much easier than what I am currently doing. Gives you ads that look professionally done. Looks high quality and doesn't take long. Most of the work is done for you."
"That was dead easy. Lots of stuff to choose from. Quirky ones but also what you expect to see. good variety. far easier than anything i've ever seen before."
— Purple Thistle Accounting
Solopreneurs & Freelancers
Small to Medium Sized Businesses
Regular Advertisers & Larger Companies
Thank you, you're now on the list. We will be in touch shortly!
ADVERTISE YOUR BUSINESS IN 3 EAZY STEPS
Answer a couple of quick questions and Adzy's artificial intelligence will create a portfolio of Ads especially designed for you, in an instant.
You can add to or change the headline on your Ad. Or even upload your image if you want to.
Adzy will send you your Ad with instructions on how to place your Ad on Facebook. Soon Adzy will be able to place the ad for you. Watch this space.